You hear of decaffeinated or decaf coffee but decaf is not absolutely caffeine free. This is just a reduction of caffeine percentage. There is no rule about caffeine percentage in the coffee blend but there are certain guidelines that are followed by the manufacturers of decaf coffee. Guidelines are recommendations but can't be mandated. Decaf coffee manufacturers are following the guidelines that decaffeination should remove 97% of caffeine content but who cares. The consumers have no way to test the caffeine percentage in their cup of coffee. organic Swiss Water decaf coffee producers guarantee of 99.9% caffeine-free coffee.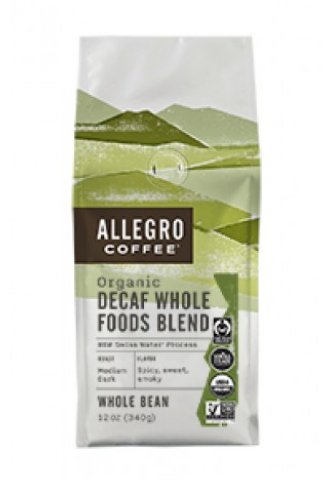 Difference between caffeinated and decaffeinated coffee
Which is the best? Caffeinated or decaffeinated coffee! This is still a debated issue. There is lack of authentic scientific research on potential difference in the pros and cons of caff or decaf. Many other drinks and beverages are available in these two categories but that is the marketing strategy of their manufacturers so that people don't start avoiding the consumption of their products. It is easy to mug people because they don't understand the technicalities of different categories. Decaf coffee is gaining ground worldwide gaining the advantage of lack of knowledge of coffee consumers. The main thing to understand is that decaf coffee is not caffeine-free but with low percentage of caffeine. You may not feel the difference between caff and decaf except that on decaffeination the aroma and flavor become bit milder and sometimes change in the color occurs depending decaffeination process.
Why people love decaf
People favor consumption of decaf coffee because they have presumption it is caffeine free and is absolutely harmless. Regular coffee always has a bitter taste but decaffeination brings pleasing effect in its taste. This may be one of the reasons some people love to drink decaf coffee. Remember that decaf coffee is just like regular coffee with some of its caffeine removed.